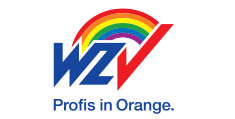 The Challenge
The road association of municipalities of the Segeberg district "Wege- Zweckverband", short WZV, is a service provider in the field of waste management, community services and wastewater management.
WZV is supported by 94 cities and communities in the Segeberg district. The trademark of the WZV is the "professionals in orange" with their multisided services for communities, private customers and business enterprises of the region. Several areas come together at WZV and thus also different information. It was therefore in 2004 decided to implement a CRM-system to collect all the information and to make its complexity controllable.
WZV wanted a top-of-the-line solution which should on one side meet with all information in the system wherever they were. A technical challenge was to integrate the CRM-system with the information in other systems. Besides an existing ERP-system and a document management system, there has also been a self-developed solution which manages containers and orders and which had to be integrated as well. The user acceptance was another challenge within the company.
The Solution
The integration of SuperOffice into the existing software infrastructure was done smoothly since all existing systems were based on Oracle databases.
Just like SuperOffice. To create user acceptance within the company, the management was the first out with SuperOffice. They started with the calendar functionality, and then more and more functions were integrated into the daily work. Other departments then followed. Today SuperOffice is the main system for customer contact and the center of the task and appointment management for WZV.
Depending on the needs within the organization there is a variable intensity in the use of SuperOffice. But all employees work with the same platform and the same information. This way SuperOffice makes it easier and optimizes not only the processes in the day-to-day business but also boosts the team spirit. This positive "evolution of the corporate culture" has been one of the main motivations when choosing SuperOffice. The implementation of the system allows mobile working, reduced loss of information and a visible increase on quality of work.
The Results
Centralized concentration of all information
Mobile working
Boost of the team spirit
No loss of communication
Increased quality of work