Today, we have more data available to us than ever before!
Data is everywhere: from social advertising campaigns to in-app engagement.
This means we know more about our customers than we may even think.
Despite this abundance of customer information, you'd be surprised to find out that ONLY 1 in 5 businesses have a robust set of analytics tools and technology services supporting data-driven decision making.
One of the best ways of making use of all that information is a customer data platform (CDP) which helps you manage all the data and make sure your marketing teams are using customer data to their advantage.
A CDP is software that aggregates data about each individual customer. The data can be pulled from other tools via integrations, such as:
Marketing platforms
Advertising platforms
A CDP creates a 360-degree view and tells you everything about them inside a single dashboard, including the emails they've engaged with, the sales reps they've communicated with, and tickets they've sent to your support department.
This means that you don't need to pull snippets of individual data from different tools manually.
A CDP will do this for you and give the results in a way that's easy to understand (and take action on).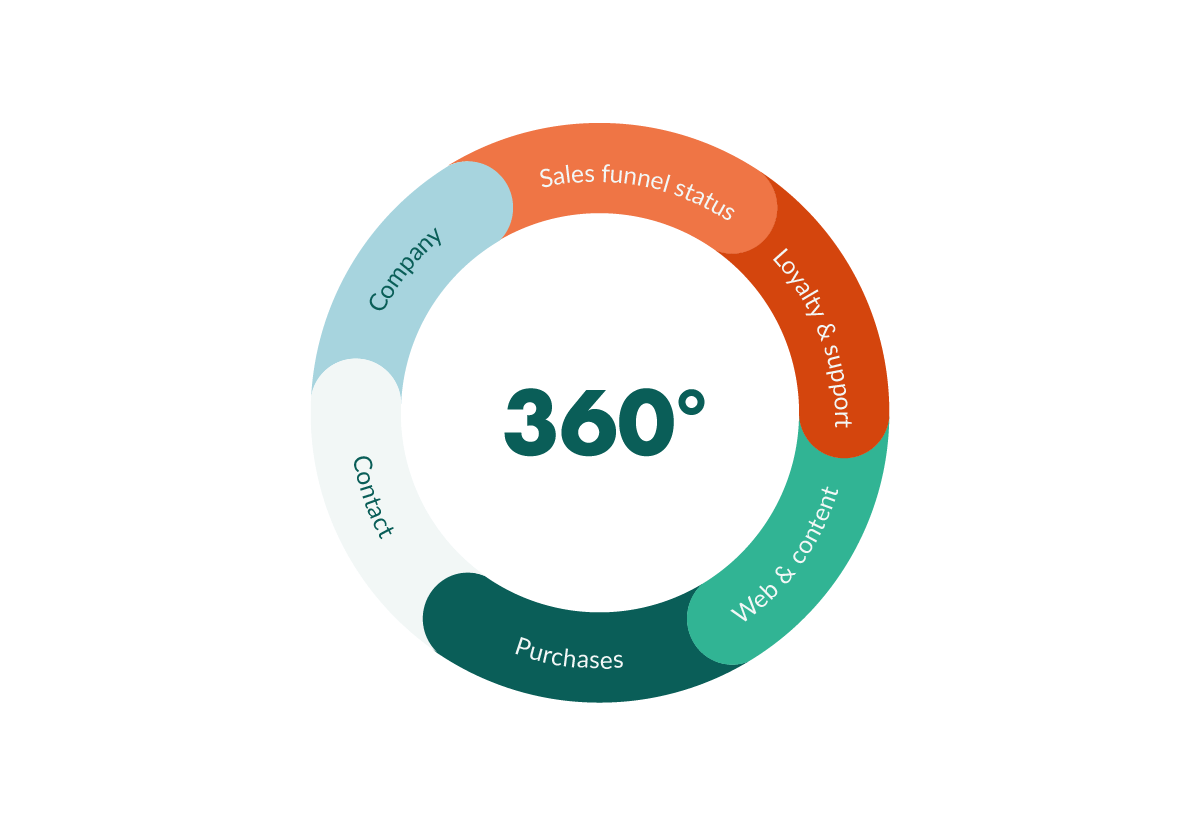 Research shows that businesses with data-driven strategies see 5-8 times as much ROI as businesses without.
In this article, we'll share everything you need to know about CDPs.
Who uses a customer data platform?
A customer data platform has tons of valuable data for several departments in your business. That includes:
Marketing to see information related to marketing campaigns, such as which pieces of content they have downloaded and the emails they've opened and clicked on.
Sales to see what happens before people sign up, such as how often they engage your company and the products they're interested in buying.
Customer support: to quickly identify the customer and see their customer support history, such active (open) or previous (closed) customer service requests, and whether or not they were happy with the resolution.
What data does a CDP collect?
Think of your CDP like a tool for creating real-life customer profiles, based on four types of data you already have about them:
Identity data: their name, location, company, job title, age, contact information
Behavioral data: emails they do/don't open, content they've read, social media engagement, app usage
Product data: which products they've bought, products they've stopped using, items they've viewed on the website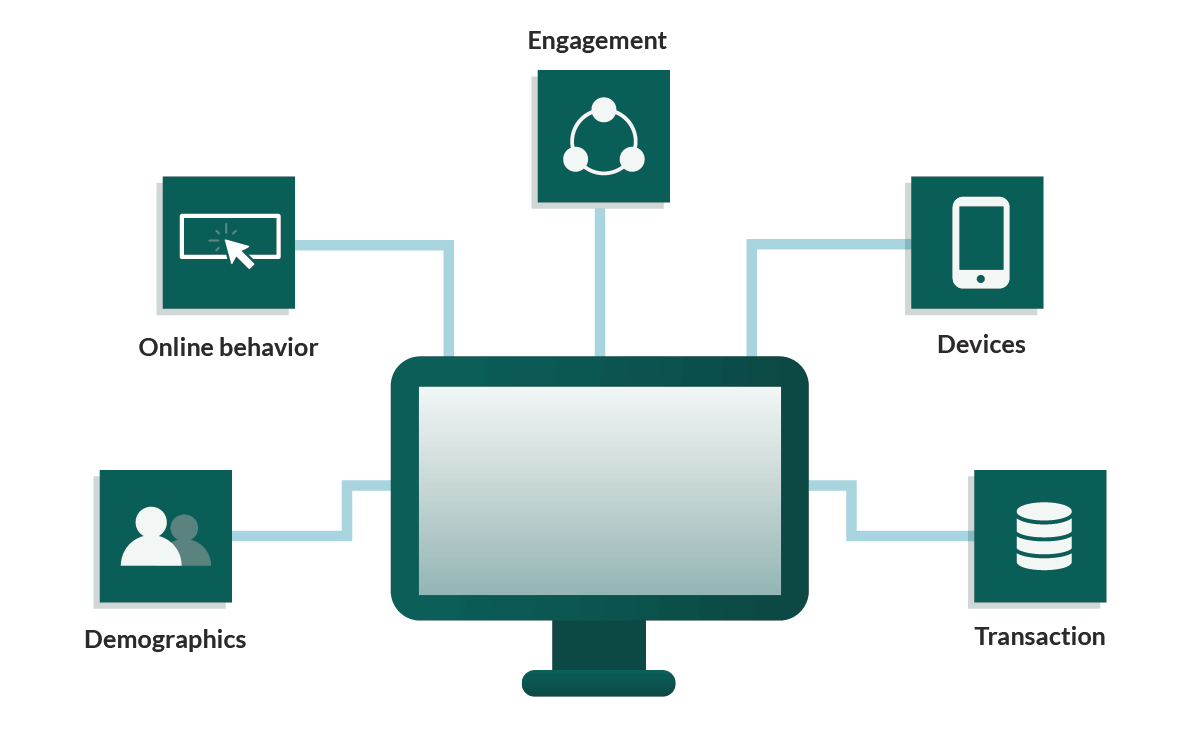 A combination of all four data sets gives you an entire view of your customer – even before they purchase. It's a journal constantly collecting information about an individual person that you can use for marketing and sales activities.
CDP vs. CRM: What's the difference?
Chances are, you already have a Customer Relationship Management (CRM) tool.
However, most CRM's don't tell you data about each person – such as their behaviors or engagement data. It just shows contact information for the person, and when they've interacted with someone inside your company (like sales or support).
A CDP includes not only this information, but all the other bits too. You'll know when they interacted with sales, the emails they've opened and the messages they've sent to your customer service team; all in one dashboard.
5 ways you can benefit from CDP
We know what a CDP is used for, and why it's important for businesses to have one.
Now, let's take a look at five use cases of a CDP.
1. Understand the customer journey better
Not having any data at all is bad. But having low-quality data is even worse.
Tools like Google Analytics are extremely popular. Yet, whilst they can get some valuable data about your website visitors, they can often be inaccurate.
Working with that inaccurate data in silo (without combining it with other data sets) can be troublesome. You'll make decisions based on the wrong data – potentially having the completely wrong idea about how people engage with your business.
However, a CDP takes data from various sources and pools it together… including data about people who haven't actually contacted you yet.
This means you're able to track a customer journey right from their first individual interaction with you.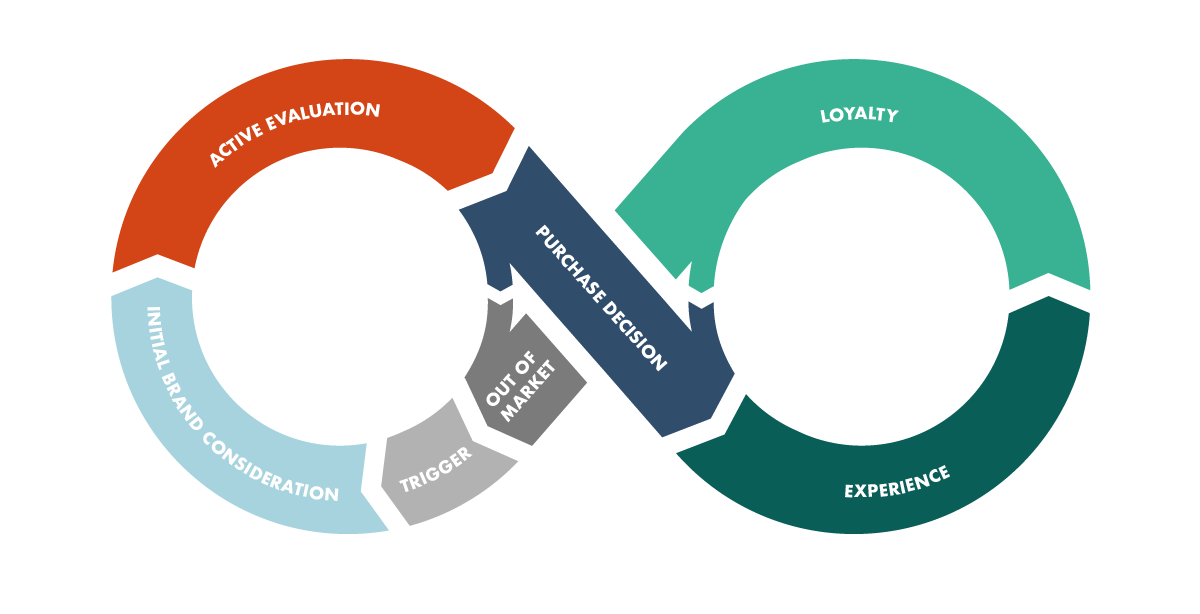 You can follow that individual person right the way through their journey, monitoring the content they engage with, the type of products they're interested in, and the advertising campaigns that made them sign up.
The end result? A more accurate data set that gives you the bigger picture of how people go from strangers to paying customers.
2. It makes customer data easier to interpret
Chances are, you have more data available to you than you think.
Forrester reports that between 60-73% of a company's data is unused.
One of the biggest reasons why you're not using this data is because it's overwhelming. You might not have an in-house data analyst, and spreadsheets of meaningless numbers are just too hard to interpret yourself.
The beauty of a CDP is that it does all of the data organization for you; the data doesn't need any physical evaluation.
CDP will collect, group, and interpret data for you. No human data analysts needed.
3. Track online and offline data
Not all customer interactions happen online.
You'll be collecting customer data from offline strategies, such as:
In-person meetings
Trade show booths
Live events
The only problem? Research shows that 39% of businesses struggle to integrate offline and online data. So, whilst you might have tons of valuable offline data about your customers, you don't know how it impacts your online strategies.
A CDP allows you to pull offline data and see how that impacts your online data.
For example, let's say you visit a live event and you meet with several prospects. As usual, you log their data into your CDP. Two days later, one of the prospects downloads content from your website, while another prospect requests a meeting with you from your sign up form.
Now you have offline data tied to online data - all in one interface.
4. Cross-channel customer support
Let's say you're running an omnichannel customer service strategy including:
Traditionally, you'd have to sign into each platform to see the results.
But a CDP pulls data from all of those sources and puts them in one dashboard.
You'll be able to see that Person A contacted you by email, spoke with a rep via live chat and used the self-service portal to solve an issue themselves.
All of this data helps you understand the context of what they are challenged with. Once you know that, you're able to deliver a far better customer experience.
5. Quickly monitor email marketing ROI
Almost half of all companies say it takes more than a week to analyze the success of their email marketing campaigns, while another 47% say it takes three to five days.
This can be a huge time and money waster. By the time you've figured out that an email campaign isn't working, It's too late!
A CDP pulls this data automatically and presents it in almost real-time.
You don't need to spend hours pulling and analyzing data manually to see what does/doesn't work. It'll pull the data directly from your email marketing tool, combines it with other data sets, and shows you the results immediately.
Conclusion
There's no doubt that a CDP is a valuable tool for any business to have.
It stops your sales, marketing and support departments working in silos, pulling data from individual tools and not having a bigger understanding of how that impacts other strategies.
Instead, a CDP gives your entire company access to the same customer information.
One platform that aligns customer-facing teams, connects all touch-points to provide a greater experience for your customers.
It's no wonder so many companies are turning to CDP's to accelerate their business growth.
For SuperOffice customers, all our pricing packages come with a built-in CDP as part of the feature set.
Contact us today if you'd like to learn more about SuperOffice CRM and how our CRM and CDP work together to help accelerate business growth.