If you have ever been involved with making a sale, then you know how difficult it can be.
Closing a deal takes a lot of time and resources: selling, negotiating, signing, onboarding, and ensuring customer success, aka loyalty.
While smaller deals are quick and easy, bigger deals take longer, right?
Well, not for SuperOffice.
Not too long ago, Gisle Jentoft, Group CEO, had a conversation with sales that went something like this (I'm paraphrasing):
CEO: Our data shows us that customers with 5 users or less churn much faster than companies with 20 users. How much more time do you spend on deals worth €10,000 compared to deals worth €1,000?
Sales Manager: There's no difference, we spend the same amount of time on both small and large companies.
It was a simple conversation, but that's exactly how the SuperOffice's journey to move upmarket started.
Knowing that our sales reps spend just as much time selling to smaller companies as they do to bigger companies struck a nerve with the C-suite.
Why would we spend the same amount of time on deals that were 10X smaller? It didn't make sense. It still doesn't. But it's all part of the growth journey. Our growth journey.
This is the story of how we, at SuperOffice, decided to move upmarket, redefined who our target customer was and exceeded growth expectations – all within 18 months.
Why am I sharing our growth story with you?
It's because it could be your growth story, too. Research from Paddle found that 58% of SaaS companies plan to move up market in the next 12 months. The reason? Moving upmarket contributes to, on average, an annual revenue growth of 13.8%.
Since I am a marketer, I'm sharing this journey from my perspective.
So, let me start with the first step in any marketing strategy – defining your target audience.
Redefining our ideal target customer
After the discussion between management and sales, we took a step back and reviewed who our ideal target customer was.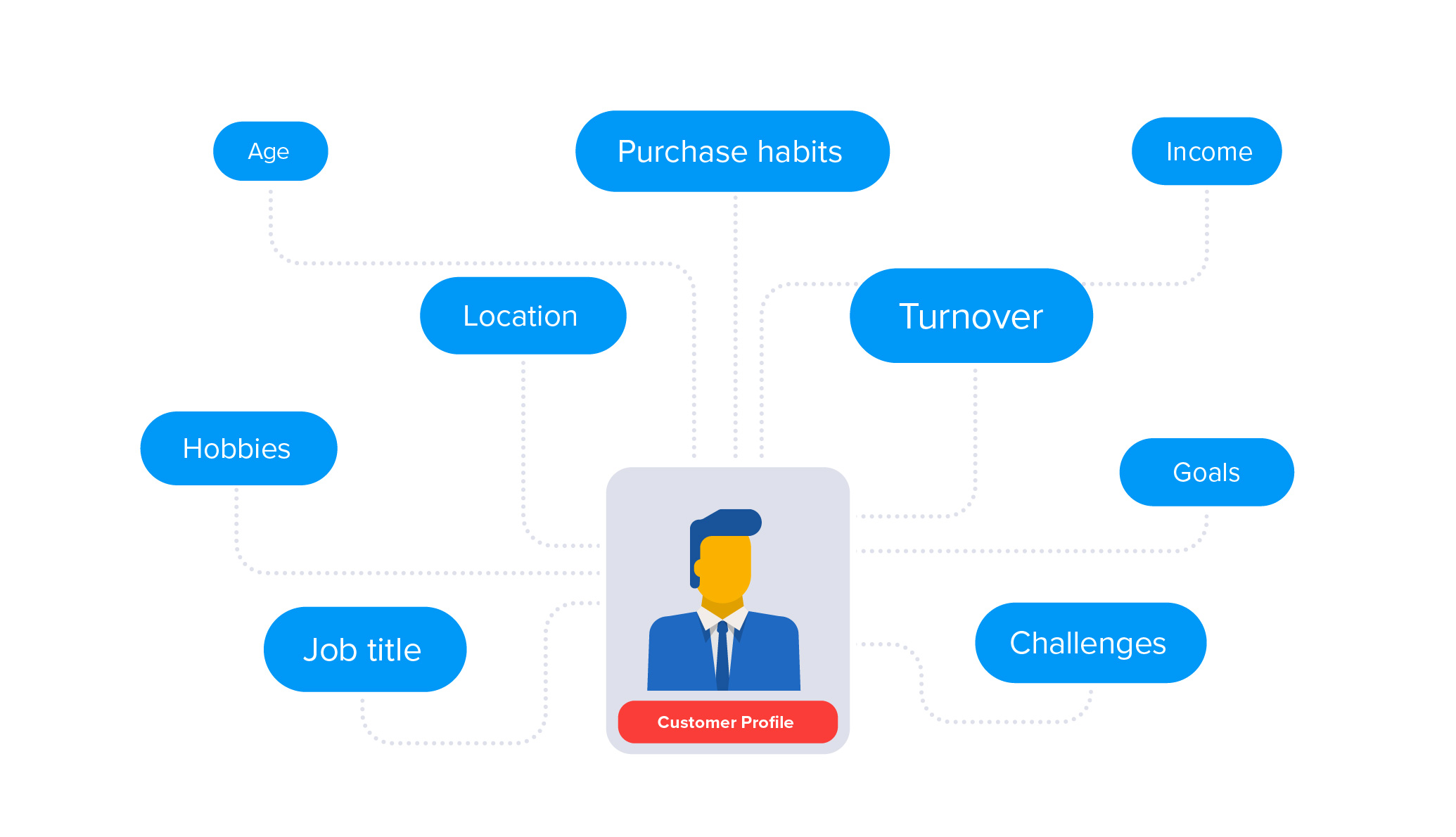 In the past, our target customer was anyone willing to buy.
Let's face it, that's how everyone starts, right?
Yes, we'd developed customer profiles, but this profile represented smaller companies.
They had characteristics, names and even faces! Our marketing strategy was based on acquiring these types of customers. The problem? It was the wrong kind of customer.
We were not alone here. Figuring out who to target is one of the top 5 challenges that SaaS companies face when they move upmarket. So, we took a step back and redefined who our target customer was.
What we found was that the redefined profile was very different! We also realized that this type of customer was the one we actually retained better than others. Naturally, we wanted to attract more if this kind!
Here's a few examples of who our ideal customer turned out to be:
Instead of trying to attract companies that expected CRM to be a plug-and-play system, we wanted to attract companies with a strategic view on CRM. Because CRM plays an important part in an overall business strategy. It's not just a customer database.
What challenges do you hope CRM can solve for your business? That's a tough question to answer for many smaller companies. Of course, we can make recommendations for you, but we wanted to attract companies that already have specific goals they want to achieve through CRM.
Smaller companies want to get started on their own. They just need a CRM vendor where they can upload their contact list. Instead, we wanted to attract companies that are looking for a CRM partner, and someone who we can share our 30 years of CRM experience with to help them reach their growth goals.
This change represented a big shift in how we communicate what (and who) SuperOffice is as a company.
But once the new customer profile was agreed upon by the group, the next phase of moving upmarket was to find out more about these types of customers. We asked ourselves, what kind of buying process do these types of customers use to purchase CRM software?
Interviewing customers that match the new profile
Only 36% of companies believe their organization demonstrates a solid understanding of customer needs, pain points and desires.
And yet, understanding customer needs is the most important product launch go-to market strategy.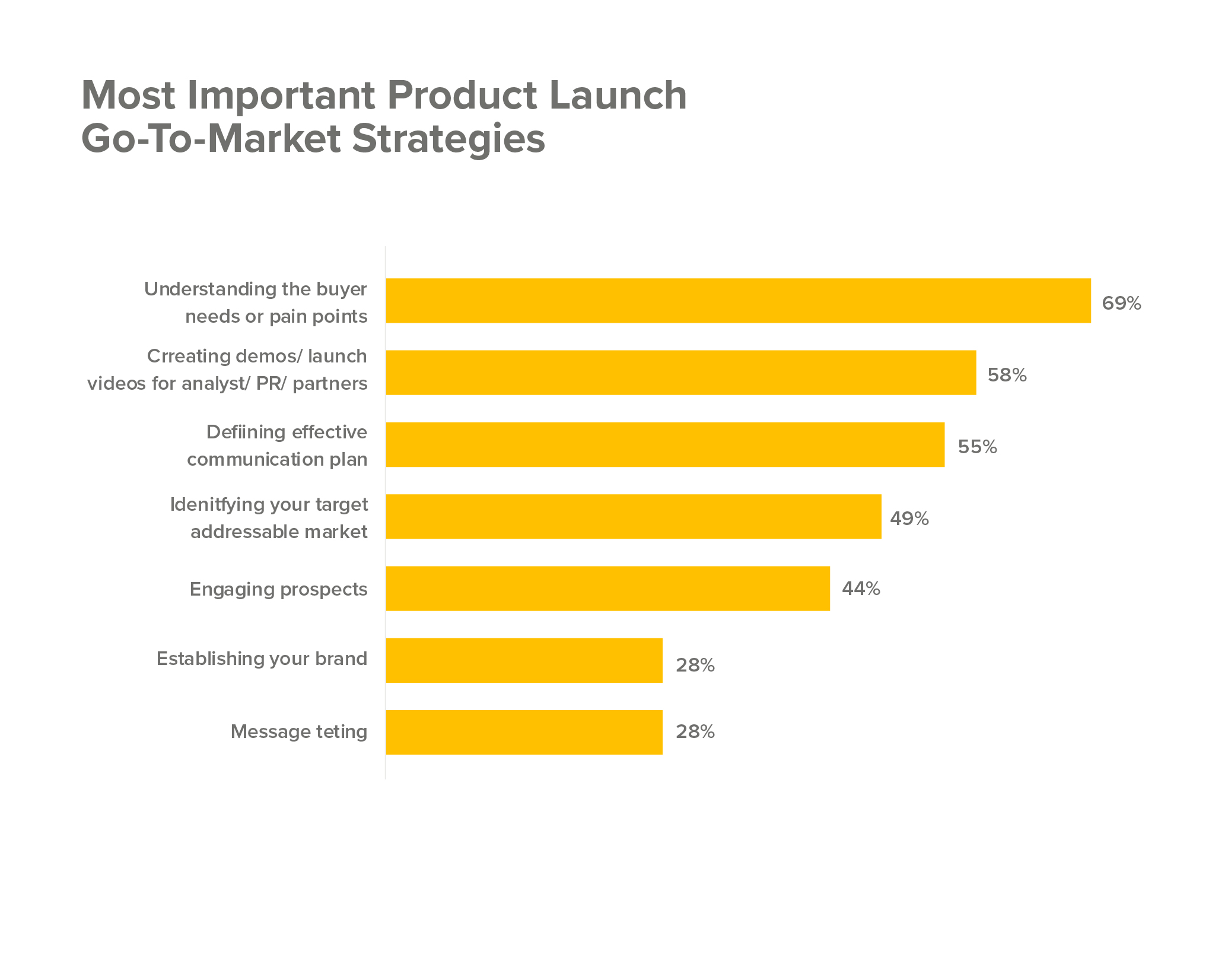 What's the best way to understand your customers? Interview them.
It's not easy to interview customers.
Customers are busy, they're not always willing to discuss topics with a vendor, and it's an awkward process in the sense that we're asking one person to give us the insight into how we can get more people like them to use our product.
But, when customer interviews are done right, their feedback is priceless.
And, in our case, the insights we uncovered led to a complete change in our marketing strategy.
We identified a small set of customers we wanted to speak with and scheduled the interviews. We looked at recent customers as they were more likely to remember the process, rather than a customer who signed up 12 months ago.
Once the interviews were scheduled, we created a list of questions we wanted to ask them. Here's a sample of questions:
What was happening in your company that caused you to look for a new CRM supplier?
What was your research process?
How and why did you reject certain suppliers and not others?
How did you test the products?
How important was a free trial in your buying process?
The questions were straightforward enough, but the answers pointed to something that we'd not considered before.
Here's what those questions revealed that our ideal target customers
Had a CRM system, but were looking to switch to another
Typically requested a demo before signing up for a free trial.
Started their buying process with a Google search for "CRM".
Are looking for how the product can integrate with certain key systems (Office 365, Cloud-based, etc).
Insisted that it was our expertise, advice and knowledge in the CRM industry that made us stand out.
So, what did we do with this information?
Well, we made some significant changes in marketing!
Revising our existing marketing strategy
The first change we addressed was content.
Content is at the core of all marketing activities in SuperOffice, and our content has been read by more than 7.5 million people.
But for the most part, we create top of the funnel content.
So, we switched our focus from the top of funnel content to the more mid-to-lower level content. Sure, writing about the benefits of CRM generated traffic to our website, but to target the right buyer, we needed to create specific content that was tailor-made for that demographic and based on the interviews, such as: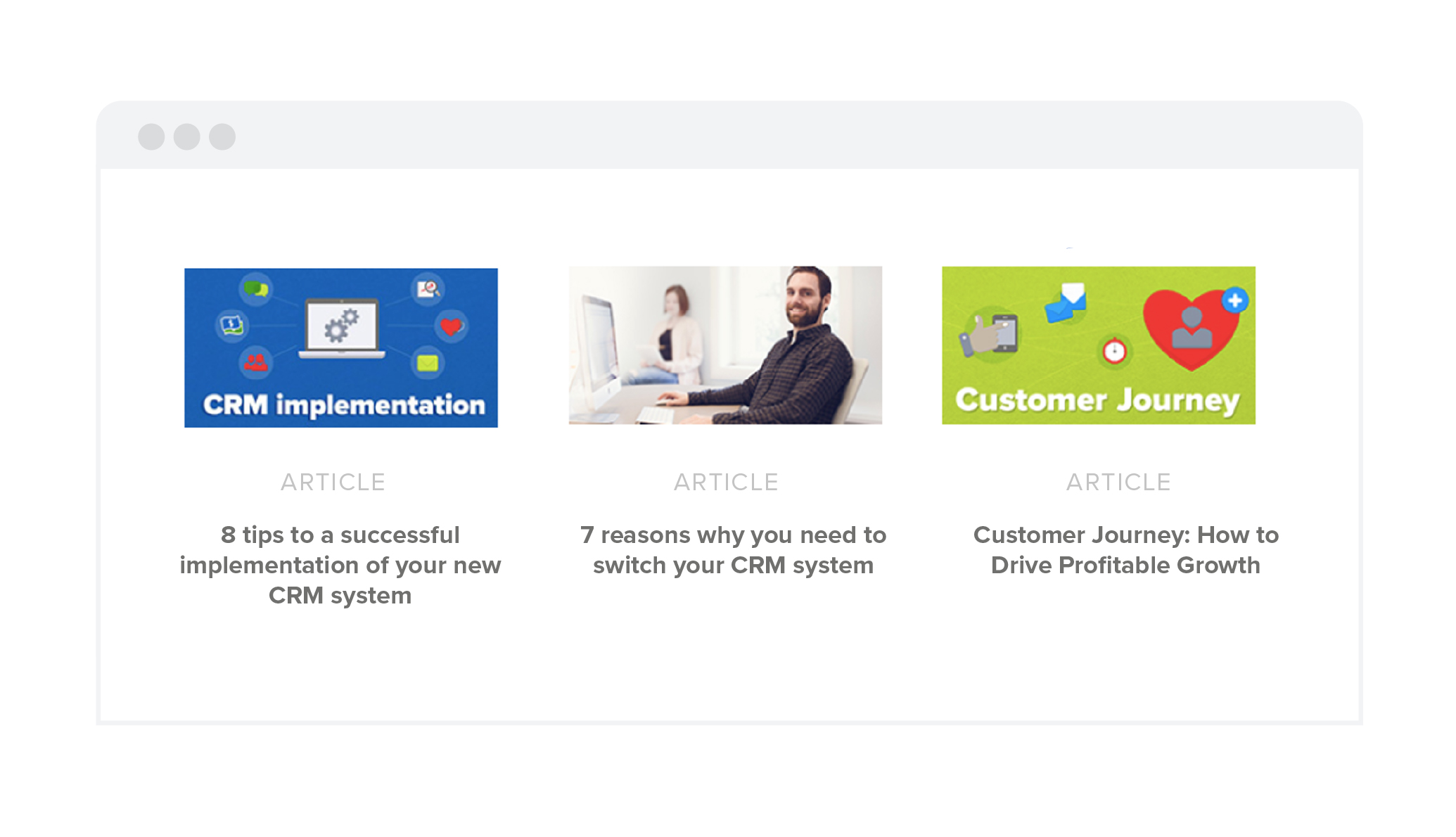 We also addressed bigger topics that our audience has discussed internally, including cloud CRM, the customer journey, customer churn and customer retention – lifting ourselves out of the end-user content to a more strategic view on content.
Yes, it meant less traffic, but the traffic we earned was a lot more targeted (and thus better qualified).
Before conducting the customer interviews, our primary call to action was a free trial. From the SuperOffice blog, landing pages and product pages, we always linked the content to our free trial form.
However, what we learned from the interviews was that our ideal target customer preferred a demo to trial. The problem was that we only had one demo form on the site, which meant we were making it difficult for our potential customers to find what they were looking for.
So, the next significant change we made was to change our primary call to action from trial to demo.
Also, before the change, we had only 1 call to action that led to a demo form. Now we have more than a dozen links to our demo form – including our side wide call to action graphic, which means our demo form is only a click away from any page that is visited by a prospect.
Another change we made was to the sign-up form itself.
Our form used to have 4 fields: name, email address, phone number and company name.
Today, the form has 7 fields.
The new forms have the 4 original fields plus job title, industry and the company size (1-9 employees, 10-49 employees and 50+).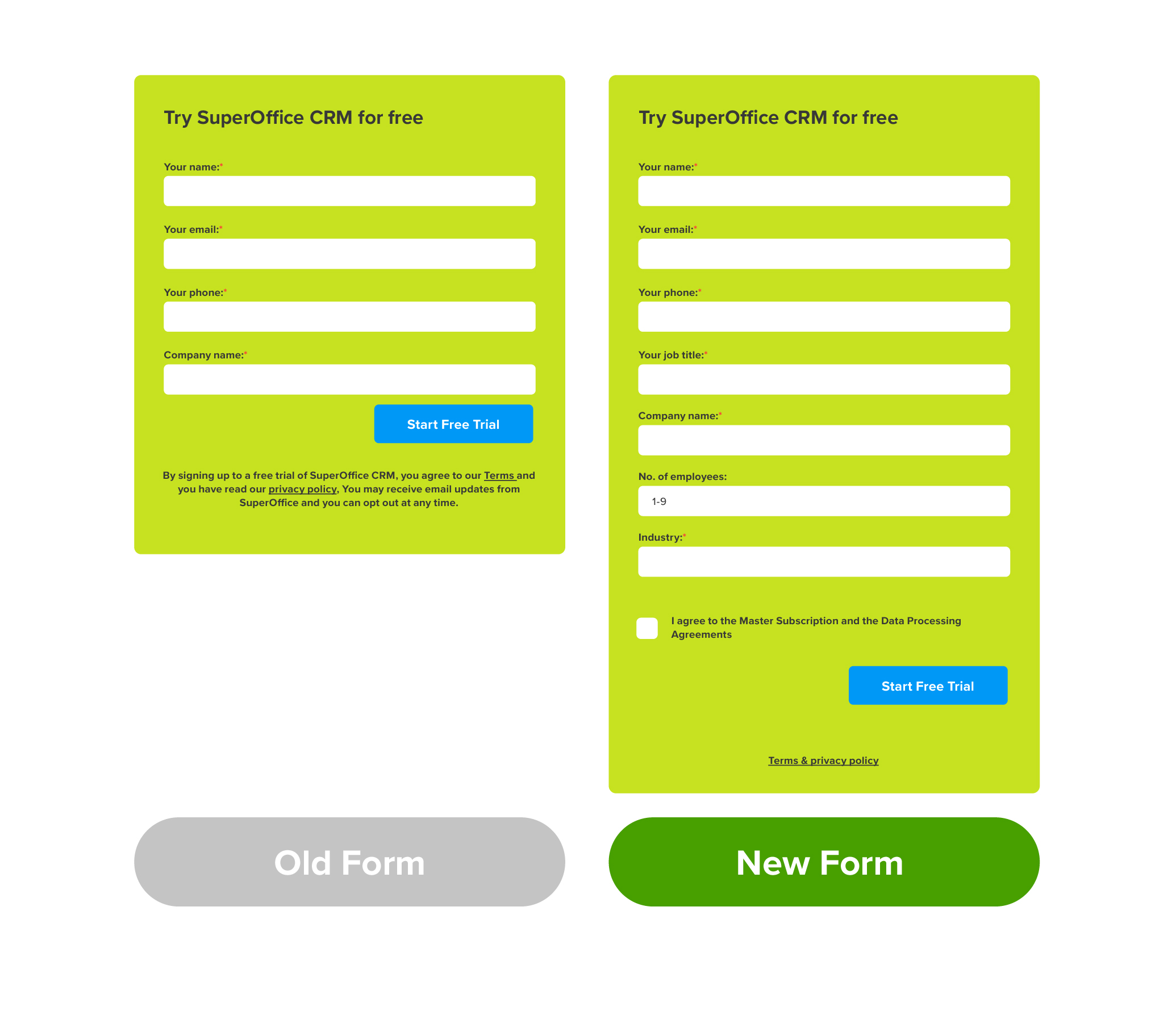 Yes, we knew that form conversion rates would drop, but a longer form requires commitment. And this is exactly what we want from our ideal customer – knowledge that CRM is a commitment, and not a quick fix.
While these changes had a positive impact on our form conversion rates, the overall number of leads that signed up on our website did fall, which led to a growing demand from sales teams that was difficult to meet.
The change meant we were generating better quality leads, but the number was far fewer than sales were used to. And this resulted in us playing catching up for most of the year.
Shifting our focus from lead quantity to lead quality
Generating better quality leads for sales is the number one B2B marketing challenge, according to a study by Sales Fusion.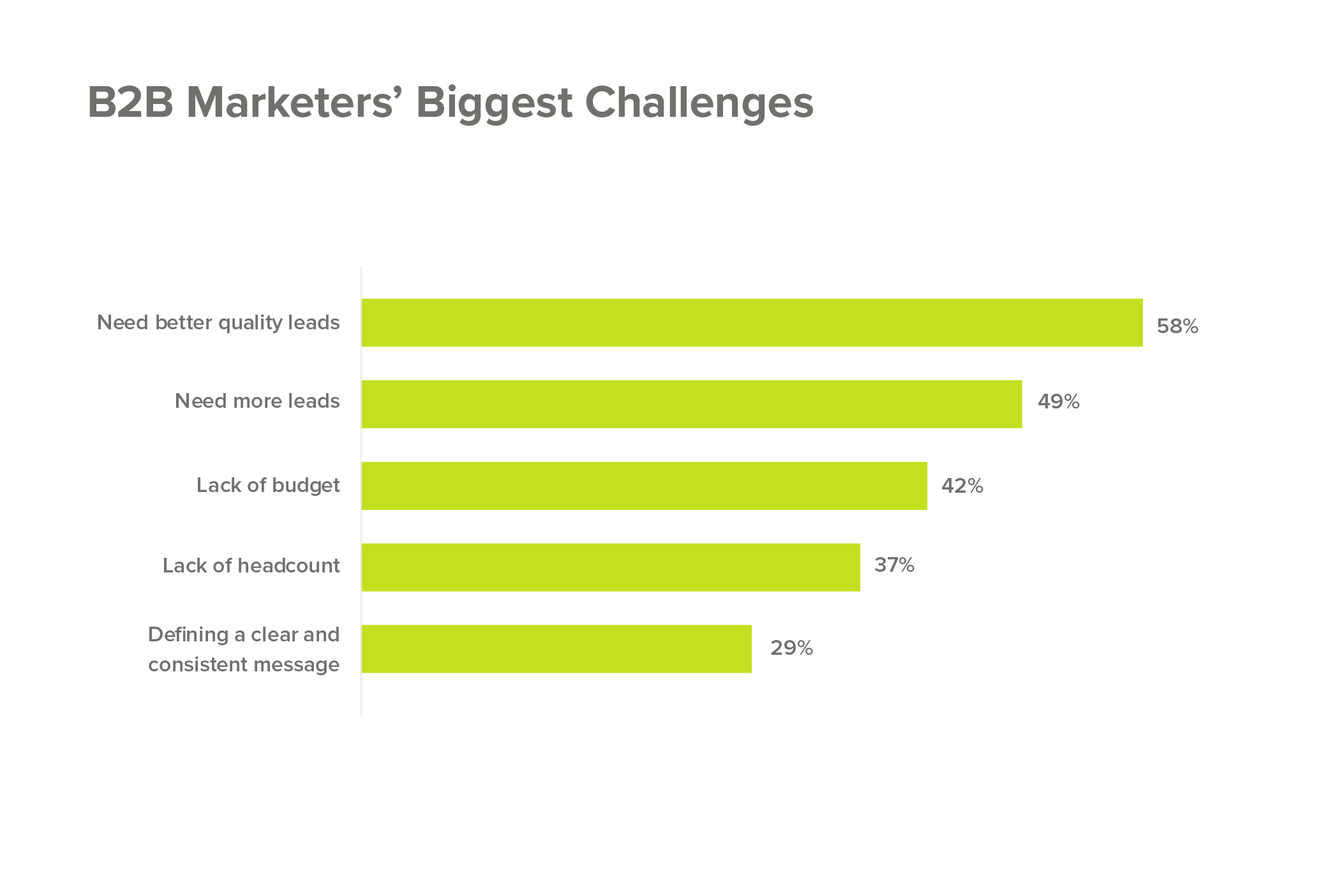 And that was our goal – to generate better quality leads for sales.
However, if you compare last years lead sign-ups with the year before, the overall number of leads generated from marketing fell by a soul-crushing 32%!
To be honest, it felt terrible. It felt like I'd let the team down.
For 6 years in a row, lead numbers grew on average by 14% year over year, and then after we moved upmarket, we had our first ever drop.
Our strategy was no longer driven by volume, it is driven by quality and this kind of change required a big shift in the mindset of not just our sales and marketing teams, but the company as a whole.
So, instead of tracking lead volume, we now measured revenue. Another KPI we began to focus more on was average contract value (ACV). In theory, contract value should increase as the bigger companies we were targeting became SuperOffice customers.
But this change didn't happen overnight. Because we were focusing on a new target customer – the sales process changed and with it, the sales cycle length changed, too. It took a lot longer to close new deals as more stakeholders were involved in the decision-making process.
While we were confident that the leads that we were generating were of better quality, we had to wait before the numbers came in and validated that theory – and that took much longer than we expected. In fact, by mid-April, there were discussions on whether we should change back to a volume driven strategy. The good news is that we didn't, because we all believed that the new strategy would pay off!
And it did. Here's how.
Key results from moving upmarket
The process began with a new target customer, then interviews with that type of customer, changes to the marketing strategy and then finally, organizational change that shifted the mindset from volume to quality.
Was it easy? Not at all.
But it was definitely worth it as we've seen an increase in demo sign-ups and average contract value, as well as a reduction in sales cycle length and customer churn.
Let's take a closer look at each of these metrics.
Even with a longer, more exhaustive web form to fill out, the number of demo sign-ups grew by 160% year over year.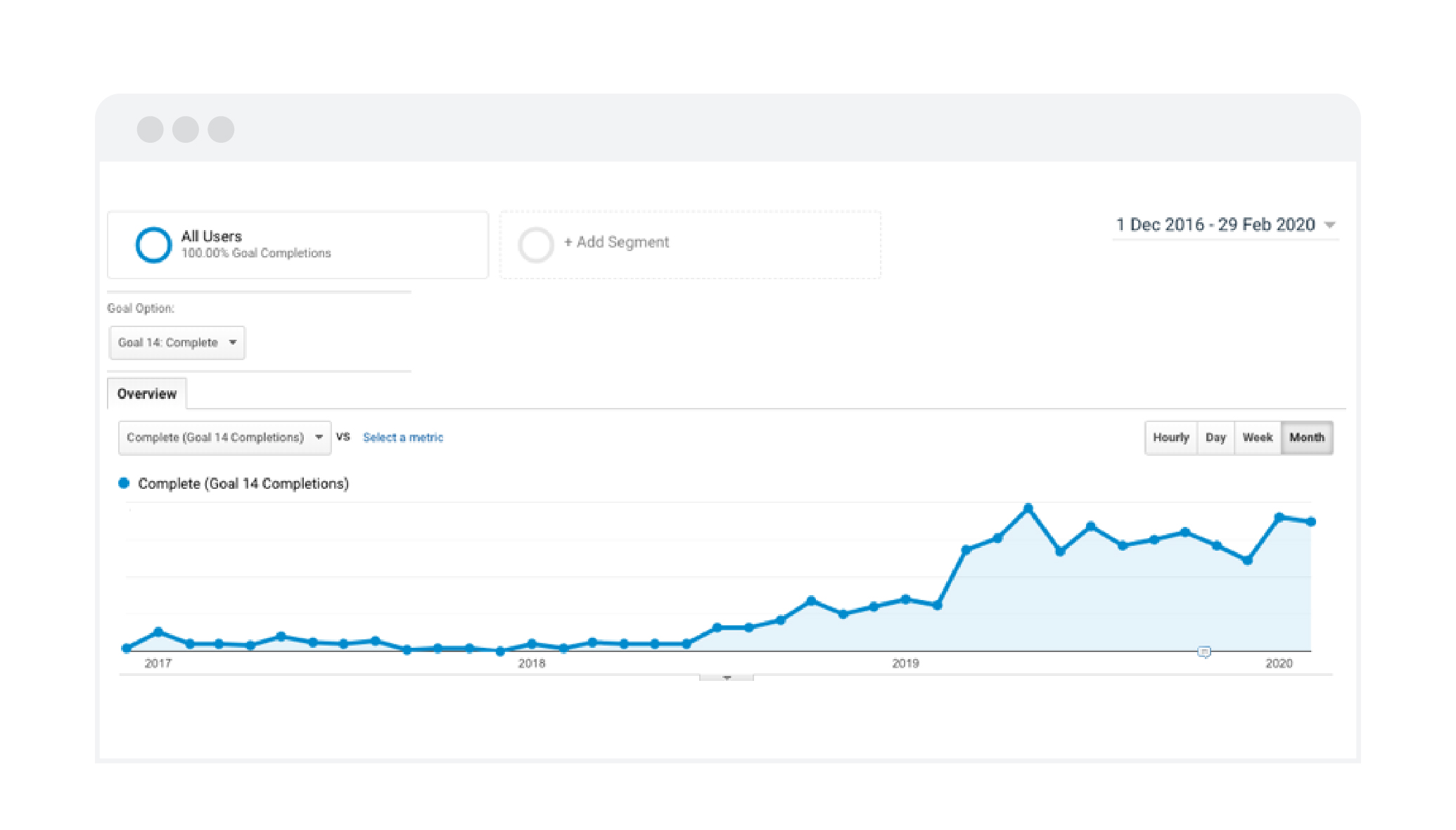 We're also attracting more companies that match our ideal target customer profile. Since we started our move upmarket, demo sign-ups from our ideal target customer have increased by 100%.
(We can see this in the results from the form completions based on company size).
The biggest improvement was to the average contract value, which has increased by 47%. We acquired fewer new customers that year but closed almost as much revenue as we did in the previous year. However, 25% of these deals are still open, and we expect this number to continue to climb.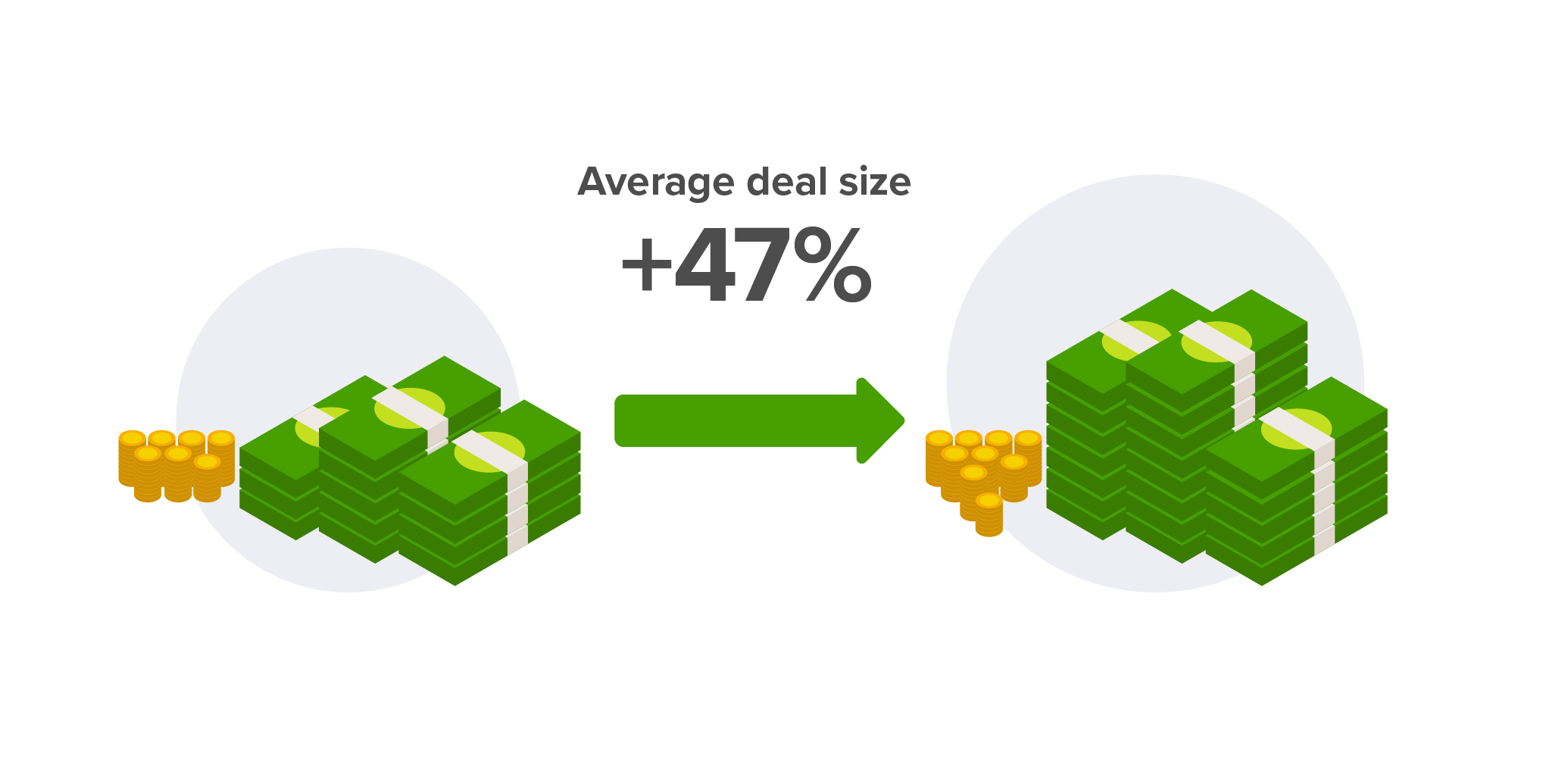 Another benefit for moving upmarket is reduced churn.
Smaller companies churn fast and churn often. Smaller companies switch products more regularly. They're nimble and price sensitive, which meant that our sales reps were spending valuable time selling and onboarding newer, smaller customers, only for them to churn within 12 months.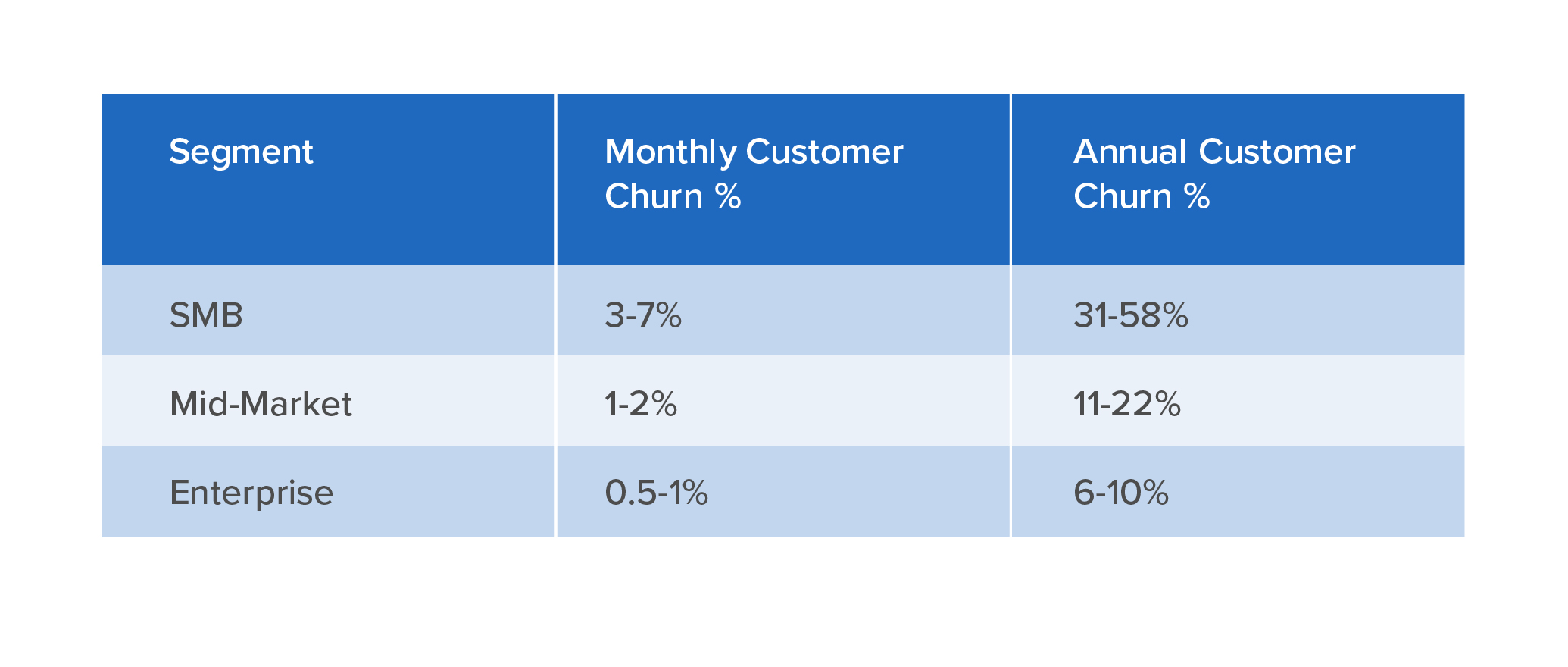 The bigger and more established companies rarely churn, and our overall churn rate from new customers has improved by 84% as compared to the same period last year.
Not only are we acquiring bigger companies at a higher contract value, we're also keeping them as a customer. And it's that combination that's allowing us to reach our growth goals.
So, all good, right? Well, there are a few things I've learned during this process and a few things I would have done differently.
3 lessons learned from moving upmarket
1. Stronger change management
Managing expectations plays an important role in any business. Since our sales teams were used to a volume-based strategy, a switch to quality over quantity meant fewer leads and the numbers dried up – by more than 30%.
Making this change is an important step in moving upmarket. You have to start saying no to companies that don't fit your target customer profile.
Looking back, we should have over-communicated the new strategy and process of change management to sales teams. We could have done a better job at forecasting when the numbers would start to increase and when we would be generating high quality leads at scale.
What we did instead was ask the sales reps to "be patient" as "it takes time". If I was to go through this process again, I'd spend more time on managing expectations and properly communicating to the sales teams and streamlining lead forecasting.
2. Increased marketing spend (short-term)
It's easy to realize this now, but what we didn't plan for when we moved upmarket was that the cost per acquisition would increase by 60%!
Research backs this up, too. The cost per lead is expected to grow by more than 40% as you move from SMB to mid-market, and then by as much as 64% when you move from mid-market to enterprise. But we didn't calculate this into our marketing budget.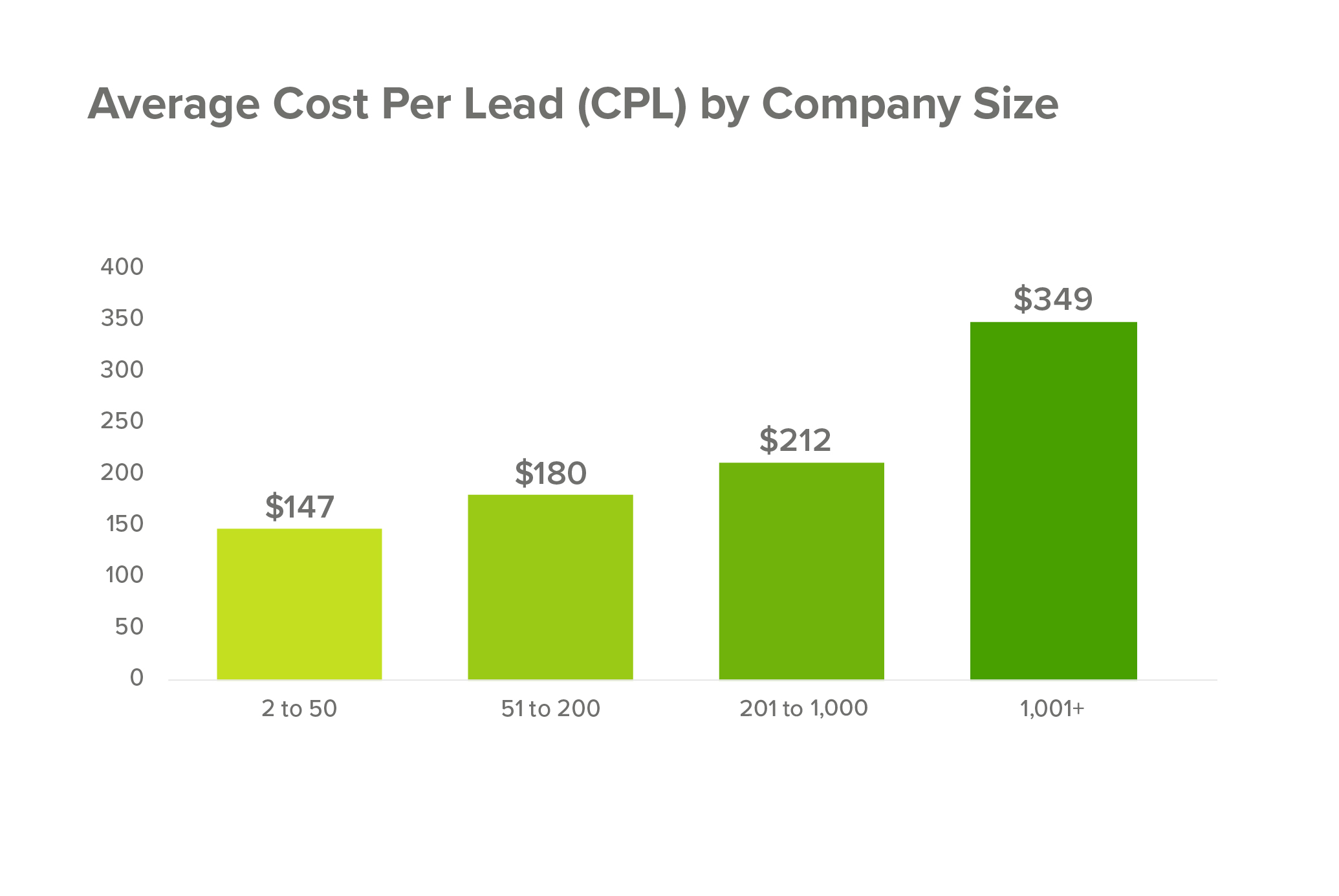 Now, the ROI was there as average contract value went up 47%, but it was something we didn't anticipate. Our existing marketing budget was being spent far too quickly, and the numbers also didn't reflect the progress we made. It meant we were making strategic changes to our paid advertising strategy based on volume, not quality.
For companies considering a move upmarket, I'd recommend increasing the marketing budget for the short-term (i.e. 6 months) to cover the increase in cost per acquisition during the transition process.
3. Automate onboarding for smaller companies
I'm not sure how much of this lesson is specific to SuperOffice, but our new customer onboarding process isn't automated. That's why our sales teams used to spend just as much time on smaller companies as they do on the large ones.
Based on the new ideal target customer and the customer interviews, we made some hard changes to our marketing strategy. There was no transition process, and these changes were implemented overnight.
With leads volume dropping and acquisition taking longer than we were used to, it might have been smarter to develop a transition process during this period. So, something I would have liked to explore, but didn't, is the automation of onboarding new customers from smaller companies. This would have made the move to upmarket smoother and would have kept marketing acquisition costs down.
Conclusion
In most cases, a conclusion draws an end to a topic.
But our move to upmarket isn't finished. We have a long way to go. In fact, we've only just started.
In this article, I've described how we redefined our ideal target customer profile and some of the changes we've made to the website. I haven't covered what we're currently working on in terms of the SuperOffice brand or CRM solution (more on that next time).
The questions we need to solve going forward are:
Does our communication strategy resonate with our new target audience?
Are our sales teams equipped with the tools, knowledge and expertise to sell to a larger customer?
What changes do we need to make to the product for it to meet the requirements of our new target customer?
Just like adopting a CRM strategy, moving upmarket is an organizational change and isn't something that happens overnight. The real story at SuperOffice is just beginning and I'll be documenting as much I can to share this exciting process with you along the way.
If you'd like to follow us on our growth journey or read more content like this, then join Thrive.
Thrive is our brand-new content series designed to help you grow - you'll get access to new strategies, unique research and original content.